If your production needs a camera that is widely regarded as the current standard for 4k field production, accepted by all the major broadcasters, Netflix, Stan & Amazon Prime then we have you covered with the Sony FS7. The camera is versatile and durable, providing crystal clear 4k pictures that can be adapted from 'run & gun' & documentary to setup drama, studio and high end TV production. 
For polished B-roll, smooth piece to cameras or a 2nd angle on your interview, we have the Sony A7S3 – with all the specs you need such as 4k, 10-bit in up to 4 x slow motion (120fps) on s-log3 cinema colour profile which results in an exact colour and codec match to the FS7 A-cam.
Support equipment such as a gimbal (Ronin S2), drone (DJI Mavic Pro), wireless microphones, boom microphones, GoPros, DLSR's (stills), wireless director / client monitor, LED lighting solutions, multiple zoom and prime lens' as well as edit studios & portable editing laptops are all available in house in competitive bundle packages. 
Although these are great up-to-date pieces of filming and TV equipment, they are lifeless without a good operator, we have a carefully selected crew of dedicated, experienced and passionate videographers, DOP's, cinematographers, camera operators, sounds recordists, producers & editors who bring a strong track record in broadcast television, promotional film-making, corporate communications, web video production & post production to provide a well rounded video production service. 
Sony FS7 Broadcast Production.
Super 35mm EXMOR Sensor (Shallow depth of field)
Internal 4K XAVC 10-bit 4:2:2 (Intra/Long GOP) up to 60fps
14 Stops of Dynamic Range
HD Slow motion (180 frames per second)
Apple ProRes recording (extra add on package)
12-bit 4K or 2K RAW (extra add on package)
Supports S-Gamut3Cine/S-Log 2 & 3 encoding

Sony A7S3 mirrorless compact camera
 4K Full Frame BSI-CMOS Sensor
 4K 10-bit 4:2:2 (Intra/Long GOP) up to 60fps
 12mp photographs
 Apple ProRes recording (extra add on package)
 Incredible low light capabilities
 Supports S-Gamut3Cine / S-Log3 encoding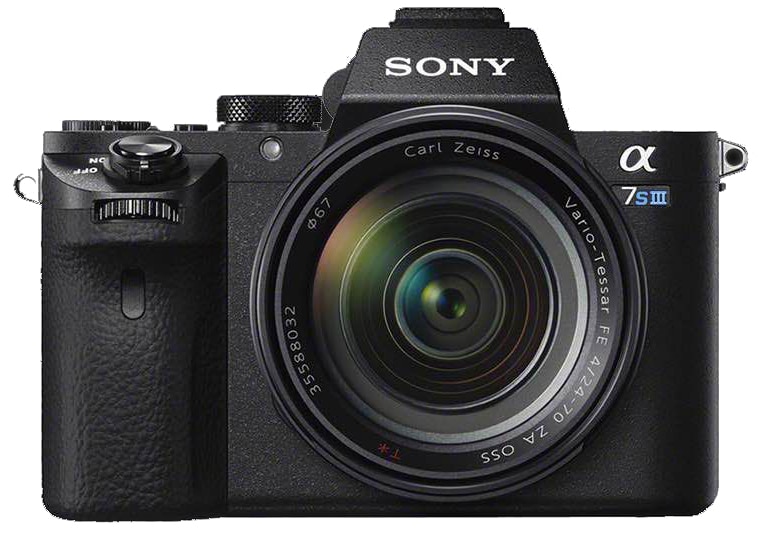 4K 10-bit HDR Video (Long GOP) up to 120fps
 12mp photographs
 Most of the time, this camera is used as a 3rd angle / backup angle on an interview or discussion.
Supports 10-bit Log shooting (Filmic Pro)

Drone | Gimbal | Action Cameras.
4k Image quality drone
12MP still image capture
Great option for quick aerial footage & photographs
Log / flat colour profiles to match main camera's image in the edit

Smooth, stabilised footage from DSLR's
Smooth track technology
Great for easy smooth walking shots & piece to cameras.
3-Axis Gimbal
Motion Time-lapse

4k 25fps video with protune flat colour for matching main cameras
60fps in 2.7k for amazing slow motion action shots
Range of mounts in the kit including, chest mount, surf mount, head mount, handlebar mount, suction mount, and snake clamp.

Sony A77 Photography / Video) Camera
24MP CMOS Sensor
12fps continuous shooting with autofocus
1080p60 video with autofocus 
1/8000th maximum shutter speed
Frequently used as a 3rd angle / backup camera

Monitors & Tele prompters / Autocue.
7″ SmallHD Directors Monitor
Live, HD wireless feed from the camera operator.
Portable with neck strap.
Bright FullHD crisp image with peaking, focus, waveform tools

Attaches to the camera for more flexibility and setup speed.
Great for long scripts delivered straight to camera.
Can be combined with Small HD monitor to mimic Zoom call using a professional video camera.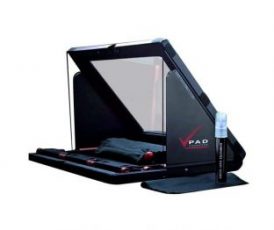 3 x 650w Lupolux LED Lights
3 beautiful high CRI index lights for interviews & setups
Portable for on location setups
Dimmable with spot / flood options
Daylight balanced but we can use gels & diffuser for tungsten and soft lighting setups

Pixapro 1000s Portable LED Panel Light
Ideal for portable / light setups
Easy & light for travel shoots
Dimmable & can run off v-lock batteries
Daylight balanced with tungsten filters

Various Lights, Reflectors, Stands & Gels
1 x z96 light on camera LED light
Travel and large size reflectors
Lighting stands
Full, half & quarter blue gels, tungsten, green and magenta gels

2 x Sony Wireless Lapel Microphones
Sony Dual Channel Wireless Receiver Belt pack System 
Ability to record 2 lapel microphones (1 x presenter & 1 x talent for example)
Headphone output for monitoring for seperate client / director audio monitoring
Line Input available

Sennheiser Wireless Reporter / Roving Mic
Ideal for interviews on the go
Vox pops / news style reporting
Wireless & omni directional

Rode NTG-2 Shotgun Microphone
Directional high quality microphone
Ability to mount onto a boom
Ability to boom wirelessly with radio mic transmitter

Various Microphones & Accessories
Rode video mic pro for DSLR & 3.5m applications
Rode boom
Various adaptors, XLR cables, Line cables

3.2 Meter boom pole
Can connect to the Rode NTG-2 shotgun microphone for wireless sound recording

Sony 18-200mm 5.6 EFP lens
Tokina 11-16 mm f2.8 wide angle lens
Rokinon T1.5 50mm Prime lens
Rokinon T1.5 35mm Prime lens
Canon 24-105 F4 zoom lens
Sony 16-50mm f2.8 zoom lens
Canon cine primes also available 

Manfrotto 504 Mid Spreader Tripod
Manfrotto 2 stage fluid head tripod 
Benro ultralight carbon fibre tripod with Gitzo fluid head (for remote locations)

Smooth tracking with Sony FS7 & DSLR
Dedicated fluid head tripod for pan while sliding

27″ Mac Pro With 27″ Second Screen
Main editing suite loaded with Adobe CC suite
15″ Macbook Pro for location based editing 
Lacie rugged 1Tb hard drive for location based backup
Codec conversion software for web uploading / DVD creation / Broadcast standard output

There are quite a number of cameras on the market these days with exceptional marketing techniques screaming out to us to buy them, it's sometimes hard to be clear which camera is best suited to the needs of your production. There are new gadgets being released every year with ever increasing technology, quality & tricks – some great, some not. Our video production kit has been acquired after a great amount of research and testing, the camera equipment for hire is maintained and updated frequently to stay ahead of the curve.
The production equipment that we now have in-house gives us (and ultimately, you) the option of creating great content with the best tools that suit YOUR production.
As you can imagine, different equipment is used on different productions. I can tailor make a kit list to suit your production. Get in touch to chat through your next project and to check availability.
We don't usually hire out the equipment without an operator, this is due to the high risk of damage etc. Although there have been exceptions made to trustworthy and known local industry folks in Adelaide.