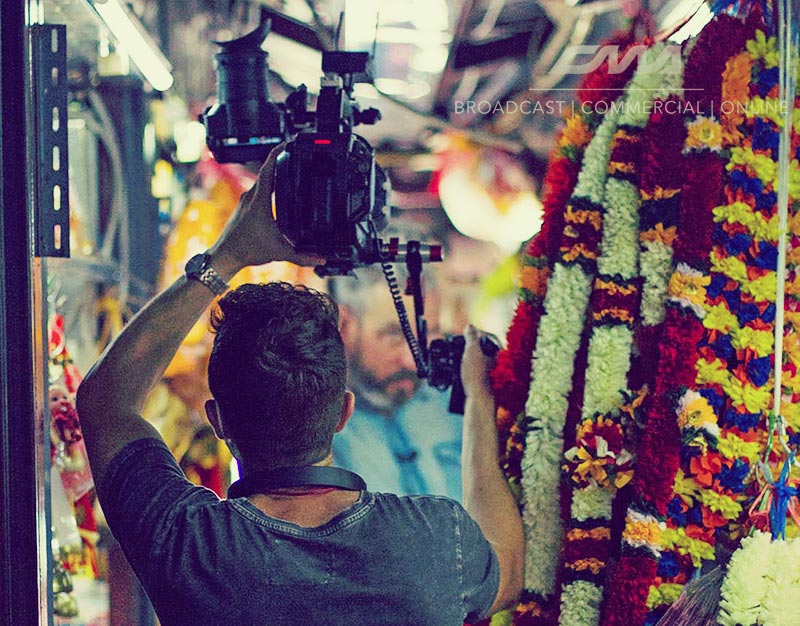 When work dries up, how do you stay productive as a videographer?
Making sure you stay productive as a videographer is paramount to keeping motivation and hunger up for the next gig. 
The nature of running a small business or being a freelancer in the media industry naturally means that work will tend to ebb and flow. One minute you don't have enough minutes in the day to finish that edit, plan the next shoot or make sure all those batteries are charged. 
Then, before you know it, there can be times where you have a quiet spell and you're wondering 'what do i do now'? Well, hopefully these 5 tips will help to make sure you stay productive as a videographer so then when things do get crazy again, you're ready for it!
1. Create a new showreel / specific GENRE BASED showreels.
Not updating our showreel as much as we should, we are all guilty of it! When things get busy, updating the showreel is often cast back to the bottom of the priorities list and before you know it, it's been 6 months, a year or maybe more since one of your most important advertising vehicles is out of date and in need of some love.
When you have a few days off, gathering some of the best footage from recent production shoots together and adding them to your showreel can not only remind you of what you've actually been doing recently but help freshen up your reel and keep things interesting. If you have even more free time, editing together some specific genre based showreels can be a great way to showcase any specialities you might have as a videographer. For example, you can create a drone showreel, a slow motion, time-lapse, architecture, sport or corporate video production specific showreel. Then when you get that video enquiry for that amazing landscape drone job around your area, you can fire off a specific reel that will go a long way in assuring the client you know what you're doing.

2. Network in real life / get in touch with past clients
I can see all the introverts reading this one and hitting the scroll button to the next tip, but networking in real life should not be ignored – it's easily one of the most beneficial ways to land new work. 
Always have a few business cards on you, you never know who you are going to meet! Some of my most valuable clients i have met in the most random of places or circumstances. Maybe your local camera equipment hire house is having a networking evening to showcase a new piece of kit for example, i have found this a great place to meet fellow industry people and collaboration opportunities.
Another way to keep busy when you're quiet is to send a friendly email to your past clients or enquiries. I recommend having a fairly legitimate reason for getting in touch. For example, you could let them know you have a new showreel to check out, a new piece of equipment or package deal etc. Make it brief with a call to action.

4. give your freelance business a financial audit
Not the most interesting thing to do on a Monday morning i know! But keeping in touch of where you are at with your finances and business as a whole can create a fantastic sense of clarity both on paper and in your head day to day which results in less stress levels and a good sense of where you are at.
Giving your video production or freelance crew business an audit can involve a number of different tasks depending on your specific position. If you're just starting out this could mean setting up some accounting software or researching if your current rates reflect your experience and equipment you are including. 
If you are more established, setting up income and spending categories so at the end of each year you know what you're spending too much on & whats earning you the most money can help give you a clear idea of what you could be working on. One important financial part of freelance life i never look forward to is reconciliation of spending account for GST purposes, I need to lodge my GST in Australia every 3 months so whenever i have a spare day i keep on top of my reconciliation so i don't have a giant list of receipts to go through when GST is due.
For more in-depth tips on freelance accounting see my article 7 accounting tips I wish I knew when I turned freelance

4. work on a passion project
In my opinion, being a freelance videographer, getting paid to make videos is an amazing way to make a living. 
Seeing clients genuinely happy on set is a great feeling. But every now and then, nothing beats working on your own project, with no-one to answer to, no client or producer brief to follow. Just coming up with an idea for a short film, a documentary or experimental video and getting lost in the process of script writing, scene selection and planning is a great way to stretch your creativity and skills. 
It's an opportunity to try something new, something you have be wanting to learn and master that you've been too nervous to try on a paid job. Having a week or so with no client work is a great opportunity to get out there and see what you can create! 
A few years ago, i was doing a lot of sport related video content, i always wanted to shoot a promo video in a dark gym with only one key light but the style never quite suited the brand i was shooting for at the time. This was a perfect excuse for a passion project to a) see what a dark gym / one key light would look like and b) to make any mistakes so that when the time came for a paid job with this style, i had an idea of what to look out for. My test / passion project video "Ring Masters" is below
5. Walk away from work / pick up a new hobby
They say a change is as good as a holiday, if you've been burning the midnight oil lately with work and late night editing, having a complete break from all things work and video production can be a great idea. 
Take a mini 'staycation' if you can't leave your town due to other commitments, work on a project around the house or pick up a new sport or hobby for a few days or a week. Having a mental break can result in coming back to freelance life a week later feeling refreshed and ready to stay productive as a videographer & maybe get stuck into a few of the ideas i've raised above! If you have the funds and capability, go on a short break away and enjoy the finer things in life!
6. (Bonus idea) sell old video production gear
If you're like me, when you started out, your equipment took up a few shelves in the wardrobe, then it migrated to 1/2 of the wardrobe, then all of the spare room and before i knew it, i had gear everywhere all over the house! Selling old gear that you no longer use takes a bit of a push as you may always have that little voice in your head saying 'what if i'll need it again one day'. While this may be true you have to ask yourself if it's financially viable. 
If you have a piece of equipment worth $1,500 that you use twice a year, are you better to sell it for $1500 & hire it twice a year from a rental house for $90 per hire? With technology advancing so rapidly it may be financially better to sell rarely used or old production gear sooner rather than later while you still can.
Selling that old vision switcher or old workhorse camera can free up some much needed storage space in the office or house as well! Some places to sell old gear include:

Hire Paul

for your next video project